Best Haunted Houses Fall River MA
It's that time of year again. Time to be scared and psyched out by frightening haunted houses. There isn't anything else that gets us quite as ready for Halloween. Is it the adrenaline rush as you walk through or is it the sense of relief once you're out? Perhaps it's both.
Find out for yourself at the best haunted houses near Fall River, MA. If you've got the nerve, that is.
Factory of Terror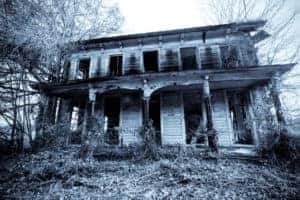 The Factory of Terror is a well-known haunted house that draws in thrill seekers from throughout New England. They have multiple different ticket offerings including a VIP Admission that lets you skip the line! Their indoor haunt includes five attractions in one location. They are:
3D Nightmare
4D Blackout
Zombie Alley
Bloodworth Dungeon
Zella's Hideaway
You and your group will also get to wade through a haunted swamp in the pitch dark. Beware of what lurks below the water as you try to make your escape!
Follow them on Facebook to see what kind of nightmares they conjure!
Fear Town
Fear Town is so much more than a haunted house; it's an entire haunted town! Filled to the brim with alarming attractions that are sure to make you cringe, it's truly a one-of-a-kind experience. They have axe throwing, an interactive witch hunt, and carnival games with a horrific twist!
The main attraction of Fear Town is the 45-minute long haunted house. It starts in the woods where macabre monsters will attack from every angle. If you make it out alive, you'll be led into town. Going in and out of dilapidated buildings, you'll meet terrors of every kind.
If you're not too scared, check out their Facebook page!
Haunted Labyrinth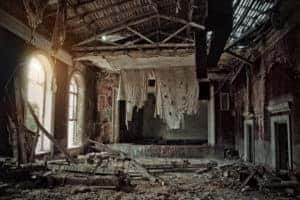 For over thirty years the Haunted Labyrinth has been terrifying the people of Fall River and the surrounding communities with their haunted house. That makes them the longest running haunted house in New England! Best of all, it's run by a non-profit organization, so everything they get from admission goes to charity!
When you enter the Haunted Labyrinth, your one goal is to find your way out of the winding maze of rooms, but it won't be easy. Every step of the way you'll be impeded by hulking monsters, ravaged corpses, and blinding strobe lights.
Follow them on Facebook! They're waiting for you…
Have A Scary Good Time!
These haunted houses are sure to torture and terrify all your senses. Just in time for Halloween, too.
Creep it real with the best haunted houses near Fall River, MA, tonight!