Boutique Shops near Somerset MA
A great boutique can give you that personal touch that you won't always find when shopping at a big brand store. When you're looking for a shopping experience with a dedicated staff who's passionate about what they're selling, visit one of the best boutiques near Somerset, MA.
Alexandra's Boutique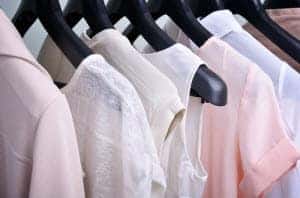 Alexandra's Boutique is a full-service bridal salon and dress shop with thousands of dresses to choose from. With an expansive selection of dresses for any occasion, they're one of the largest dress shops in New England.
If your big day is coming up you can consult with their stylists and look through their lineup of bridal, bridesmaid, and mother of the bride dresses.
Teens will also love the styles and designers that they find inside. With lots of prom dresses to choose from, your teenager is sure to find the perfect one for this year's big dance.
Plus, they've got lots of evening ware, from ball gowns to cocktail dresses, so you can feel comfortable and confident on your next night out.
Follow Alexandra's Boutique on Facebook to see what new styles and dresses are available.
Annie's Unique Boutique
You'll always find the latest trends in fashion at Annie's Unique Boutique. Her passion for great clothing and great accessories shines through in every item in her store.
Every month she makes a trip to New York City's Garment District to stock up on the latest styles and trends. Her keen eye for fashion has paid off. The consignment department has worked with over 900 shops since they opened in 2012.
There's also lots of accessories to pair with your new clothes. Annie makes her own colorful jewelry out of lightweight polymer clay.
You can even find the perfect gift or decoration for your home here. The gift department has a selection of cards, great smelling bath and body products, and books written by local authors.
To explore all of it with your friends, you can reserve a Girls Night Out in the store from 5-7pm. For more information on their selection and events, follow Annie's Unique Boutique on Facebook.
Irene's Fashions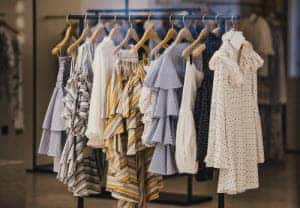 Irene's Fashions has been a staple of Fall River MA since they first opened their doors in 1966. Today, they're still as reliable as ever with quality clothing for special occasions and linens for your home.
They specialize in getting your kids ready for big events. There's a large selection of outfits for your baby's baptism, as well as dresses and tuxedos for your child's first christening or communion. There's also comfort wear for the winter like sweaters and knit caps for small children.
You can bring that same level of comfort to your home too. Their linen department features blankets imported from Spain, seven-piece comforter sets, embroidered tablecloths, and bath towels imported from Portugal.
For some great pictures and updates on the latest styles that are available for your child, follow Irene's Fashions on Facebook.
Shop Local
For great local shopping that help you feel connected to your community and give you a more personal trip to the story, visit one of the best boutiques near Somerset, MA.