Fun Activities for Kids New Bedford MA
Have you been looking for something exciting to do with the kids this weekend? Luckily, there's a plethora of fun activities for kids near New Bedford, MA. Learn more about some of the most thrilling!
Buttonwood Park Zoo
You can become immersed in the natural world at the Buttonwood Park Zoo. For 120 years they have been providing an experience for kids and adults that is as exhilarating as it is educational. They have over 50 species to explore! There are birds like the Red-Tailed Hawk and the Bald Eagle. You can also see a Green Basilisk and a Red Tegu up close. There're even elephants, coyotes, and a Hoffman's Two-toed Sloth!
If you're looking for a truly unique way to tour the Zoo, climb aboard the Black Bear Express. This Wattman trackless electric train is fun for the whole family. Best of all, the ticket proceeds help support educational programming at the Buttonwood Park Zoological Society.
See what the animals are up to on Facebook!
Drop Zone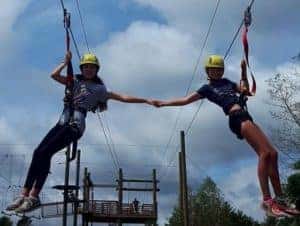 If your kids are in the mood for some high-octane fun, head over to the Drop Zone. Here, the kids can release their inner daredevil. They can take a leap of faith and free fall from 30 feet, and land softly on the ground below. There's plenty of fun competition to be had, too. They can race their friends up a 40-foot climbing wall, and then race them back down on the 400-foot zipline.
The Safe Roller System at Drop Zone is there to ensure everyone's safety, as well. It ensures that you can navigate their aerial obstacle course confidently. Plus, their experienced staff is on hand to perform all connections, so you'll have greater peace of mind.
Follow them on Facebook to see how you can get an adrenaline rush going!
FunZ Trampoline Park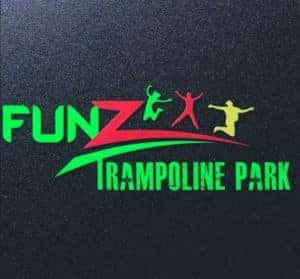 If the day calls for some indoor play, visit the FunZ Trampoline Park. There's 48,000 square feet of play space. Whether the kids are looking to emulate their favorite superhero on the spider wall, dunk like their favorite basketball star, or battle their friends in a fun joust on the battle beams, there's all sorts of fun to be had!
They can even take a ride down the zipline or do a flip into the foam pit. There's also an arcade with classics like skee ball and air hockey, for those who prefer to keep their feet firmly on the ground.
Follow them on Facebook to learn more about special events!
Time for Family Fun!
Whether it's indoor or outdoor excitement, there's plenty of fun activities for kids near New Bedford, MA. So, if you're planning a birthday party or just looking to get them off their phones for a day, these are the places to be.
Gear up for fun today!