Jeep Grand Cherokee vs Nissan Pathfinder

When it comes to 5-passenger midsize SUVs, you can't go anywhere without seeing them all over the roads. From New Bedford to Fall River, Somerset and beyond, every automaker has produced at least one model of vehicle in this class, and all are competing to become king of the hill. Unfortunately, they've all got a difficult road to travel when going up against Jeep, which has been doing its thing since it was the vehicle that helped the Allies win World War II.
The Jeep started with a concept that soldiers needed a car that could get them anywhere, anytime, in any conditions, and it has maintained that adventurous, hard-working attitude to this day. Nissan has been trying to directly compete with its own Pathfinder, named for the spirit of adventure it inspires. Let's compare the 2019 Jeep Grand Cherokee vs. Nissan Pathfinder and discover how these capable SUVs stack up.
Jeep Grand Cherokee vs Nissan Pathfinder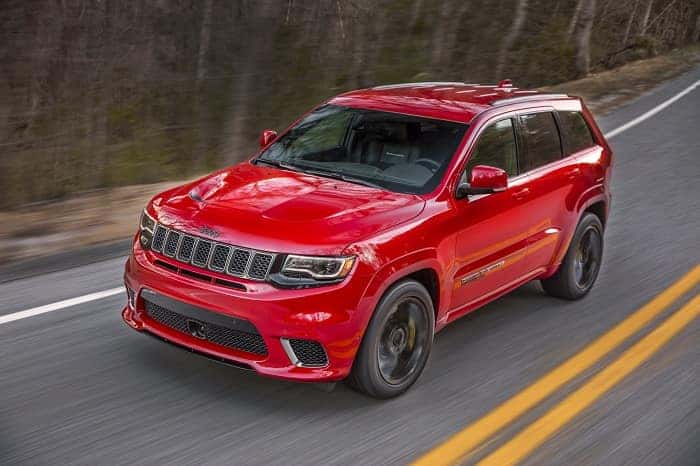 As a competitor for the Grand Cherokee, Nissan's entry is solid. It offers a capable vehicle with a good suite of performance, technology, and driver aid features. There are simply a lot of options and features available on the Jeep Grand Cherokee that Nissan doesn't offer.
It all starts with performance. At the base level, the Grand Cherokee offers 475 horsepower as compared to the 284 horsepower available on the Nissan Pathfinder. When you get to the top level, there's not another SUV on the road that offers close competition against Jeep's supercharged 707-horsepower V8 engine.
Pathfinding vs Trailblazing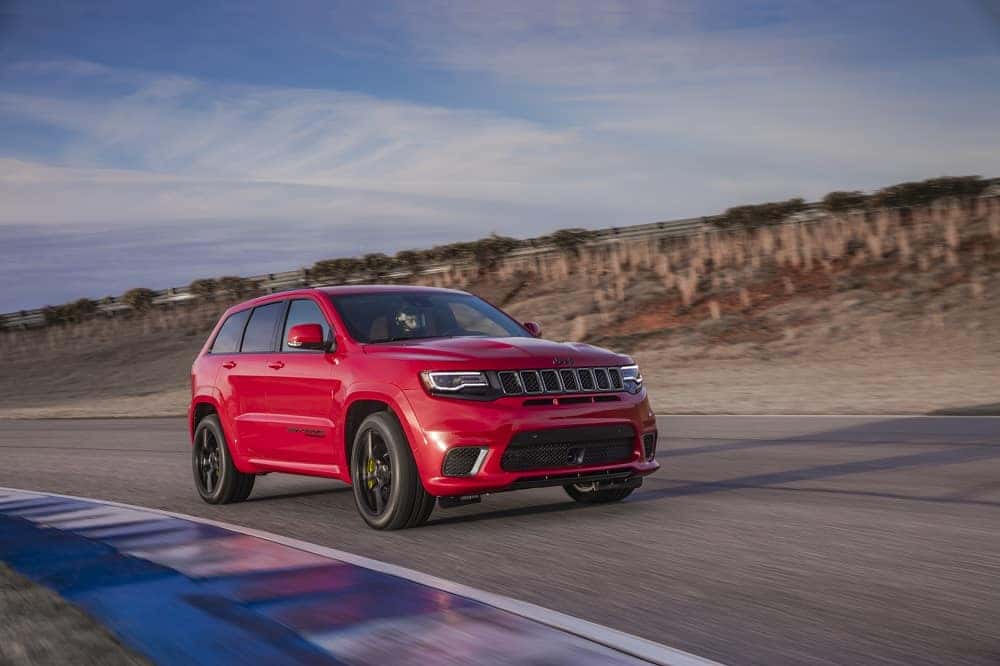 The Nissan Pathfinder is named for an adventurous spirit and to promote that it is adept off road, but the Pathfinder can't match what Jeep has to offer with its Trailhawk trim level. With the Quadra Drive II four-wheel-drive system, Quadra-Trac II® low-range gearing, and Quadra-Lift suspension system, the Grand Cherokee offers the kind of performance that no other SUV on the market can match.
Nissan comes close, as it does offer locking four-wheel drive with Hill Descent Control, but it just doesn't get to the full level of trailblazing (or pathfinding) that Jeep has to offer. Overall, if you want performance and the ability to tackle difficult terrain, the Jeep Grand Cherokee is the way to go.
Cargo Volume and Handling
The new Grand Cherokee also offers superior handling and more cargo space inside than the Pathfinder can match. It starts with the 8-speed automatic transmission on the Grand Cherokee. This transmission offers better shifting, a more athletic and energetic ride, and faster acceleration than the Continuously Variable Transmission on the Pathfinder.
When it comes to hauling gear, you'll get much more interior cargo space in the Grand Cherokee. Behind the back seats, you'll get a full 36.3 cubic feet of space to stow gear, groceries, and luggage. Behind the back seats in the Pathfinder expect 16.2 cubic feet of room, about the same size as a large sedan trunk.
Test Drive the Grand Cherokee at Stateline CJDR
If you're anywhere in the New Bedford area, from Fall River to Somerset, and you want to discover all of the capabilities of the Jeep Grand Cherokee, Stateline CJDR can help. Stop into our showroom or contact us about taking a look at the latest model today!