Jeep Reviews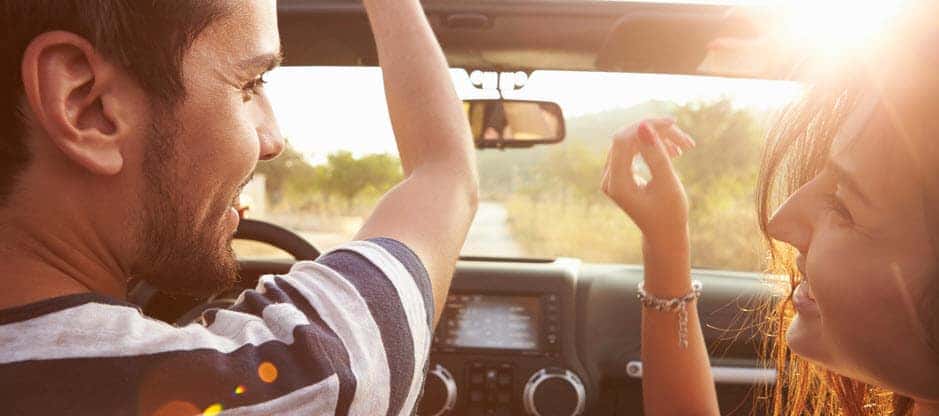 Finding a new ride to take you through the streets of Somerset and New Bedford can be a very exciting process. If you plan on venturing off-road at all, you need to make sure you have a vehicle that can handle the rough terrain. When it comes to off-road performance, nothing performs quite like a Jeep.
Jeep Model Reviews
2020 Jeep Model Reviews
Jeep Interior Reviews
Jeep Trim Level Reviews
Jeep MPG Reviews
2019 Jeep Model Reviews
2018 Jeep Model Reviews
Jeep vehicles have a well-earned reputation for being absolutely brilliant for taking off-road. With unrivaled capability, it's no wonder these vehicles are so popular with adventurers. If you want to find the best Jeep vehicle suited for your needs, you'll have to learn more about each one. One of the best sources for information are reviews. Check out all our comprehensive Jeep reviews on this page and discover which is your favorite.
What to Expect
In our Jeep reviews, you can expect to find a detailed analysis of all the most popular features of any Jeep model. Whether you're looking at the classic Jeep Wrangler or the buff Jeep Grand Cherokee, you'll find information about all the most appealing features. Off-roading capabilities tend to be featured across the entire lineup, but you'll find greater emphasis on interior space as you explore the larger models.
Jeep is talented enough to develop several vehicles with best-in-class features. If any model has some of these features, like the Grand Cherokee's horsepower, for example, you can be sure it's explained in the review. After all, it'd be absurd not to mention its astounding 707 maximum horsepower.
How They Help
The first step in your car-buying experience should be research. Just looking at a list of features or specs won't give you the best understanding of the capabilities of your chosen model. With our reviews, you get reliable information about the most important aspects of every vehicle. We know what kind of features are best exhibited in different kinds of vehicles, so we highlight and explain them in our reviews. With all the most important information in one convenient spot, researching your next vehicle has never been easier.
Visit Stateline CJDR
Our Jeep reviews available on this page contain plenty of helpful information, but if you want to learn everything about your favorite model, you need to stop by our Jeep dealership. Stateline Chrysler Jeep Dodge Ram is the premier Jeep dealer in the Somerset and New Bedford area, so you can always find the latest and greatest from Jeep's lineup here. Come see for yourself!