Jeep Wrangler vs Jeep Wrangler JK

Here at Stateline Chrysler Jeep Dodge Ram, we get a lot of questions about the differences between the Jeep Wrangler and the Jeep Wrangler JK. It seems like everybody around Somerset, New Bedford, and Fall River wants to know which one is better for them. So that's why our team has created this comparison.
The Many Faces of the Jeep Wrangler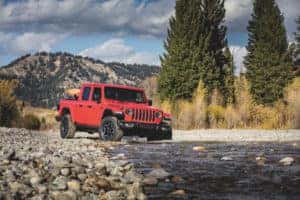 We'll start by saying that we totally understand if you're confused, as the exact differences between the two are subtle. Basically, here's what it comes down to—the JK Wrangler was the third-generation of this 4-wheel-drive, off-road SUV. As of late 2017, we're on the fourth-generation, called the JL Wrangler.
However, that isn't to say that you should automatically go with the JL over the JK. Let's find out why…
Tale of Two Powertrains
The Jeep Wrangler JL offers a couple of different engine options, including the 2.0L Direct-Injection Turbo Engine with an eTorque Mild Hybrid System and the 3.6L Pentastar® V6 Engine. Here are some numbers.
2.0L Direct-Injection Turbo Engine with eTorque: 270 horsepower and 295 lb-ft of torque
3.6L Pentastar® V6 Engine: 285 horsepower and 260 lb-ft of torque
Unfortunately, the older Jeep Wrangler JK only supports a single engine, which is the Pentastar V6 model.
Jeep Wrangler Exterior
They also diverge in terms of their exterior designs. The newer JL Wrangler Jeeps are updated with several telling characteristics: a fresh grille with headlights that actually cut into the outside slots, LED running lights and turn signals that emit from the front fenders, a power bulging hood, and a couple of others. A bit more subtly, the door handles, door hinges, and mirrors have also been touched up here and there.
Individually, it would be pretty difficult to call out these differences. As soon as you see a newer Jeep Wrangler JK and an older Jeep Wrangler JL driving down the road side-by-side, you'll marvel at the cumulative effect of these differences. The JLs simply look more modernized and exciting than the JKs…
Jeep Wrangler Interior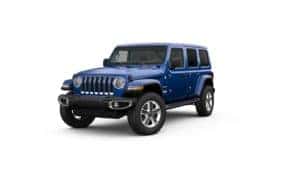 Last, but certainly not least, there are the interiors. On the interior of the JL Wrangler, you'll find an updated instrument console, a high-tech infotainment center (featuring Jeep's Uconnect® technology), a 9-speaker stereo system with a waterproof subwoofer, and other technological wonders. It also sports rubberized storage cubies and rubberized cup holders, which makes it easier to clean this SUV's cabin.
Contact us at Stateline CJDR to schedule your Jeep Wrangler test drive!
If you're looking for a fourth-generation Jeep SUV with more engine options, a redesigned exterior, and a high-tech, durable interior, then the Wrangler JL is the way to go. Yet that's not saying that the Wrangler JK is a bad vehicle – not by a longshot! Regardless of your needs, we can help you out at Stateline Chrysler Jeep Dodge Ram. To get in touch with us, all you have to do is reach out to us on our website or stop by today.
We're just a couple of minutes down the road from Fall River, New Bedford, and Somerset – it's so easy!