Oil Change near Me

Every vehicle needs maintenance to stay in good condition. An oil change is one of the most common routine maintenance jobs, but how do you know when to get one?
To help drivers in Somerset, New Bedford, and Fall River know when to schedule one, State Chrysler Jeep Dodge Ram takes an in-depth look at engine oil.
Oil Change near New Bedford MA
Signs You Need an Oil Change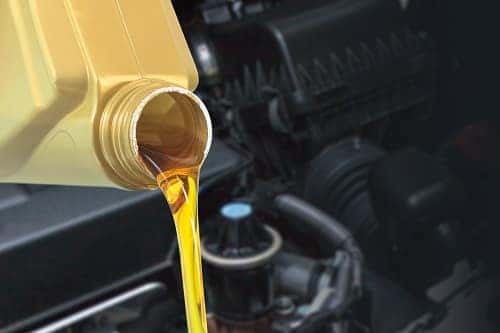 Your vehicle sends you a few signals that it needs new oil under the hood. The first is a helpful dashboard light. This will usually look like an old-fashioned oil can. If you see it, schedule an oil change as soon as possible.
If your engine sounds a lot louder, almost like it's roaring, that could be another sign. Having old or not enough oil can put a strain on your parts and cause them to have to work harder.
Why Do I Need an Oil Change?
Engine oil serves two purposes. First, it lubricates the parts of your engine. Second, it keeps those parts cool. It's crucial to keeping your engine in good shape and preventing your parts from breaking down.
When machinery is at work it can create a lot of heat. This leads to friction which can cause problems. Oil prevents overheating and eliminates friction.
However, after a few months and a few thousand miles, it starts to wear down. Once your oil stops being effective, it needs to be replaced with new, fresh oil.
When to Get an Oil Change
To find out when your car should get an oil change, check the maintenance schedule in your owner's manual. Every vehicle is different and will have its own recommended maintenance schedule. For example, a large truck and a compact car will need an oil change at different times.
If you can't find our owner's manual or aren't familiar with your maintenance schedule, there are a few general guidelines you can go by.
First, try to find out what kind of oil your vehicle takes. Most older cars use conventional oil, while cars made in the last few years will usually run on synthetic oil. The difference is that synthetic oil is chemically engineered to last longer and filters out a lot of the natural impurities found in conventional oil.
If your vehicle takes conventional, you'll probably need an oil change every three months or every 3,000 to 5,000 miles. With synthetic, you'll likely need an oil change every six months or between 6,000 and 7,500 miles.
Service Center near me
When your vehicle needs an oil change near Fall River, Somerset, or New Bedford, schedule service with the technicians at Stateline Chrysler Jeep Dodge Ram. We have a team of highly trained, certified technicians in our service center who can help you find out what kind of oil your vehicle needs, give you an oil change, and replace your oil filter for you.
If you think you need an oil change or you're not sure what your maintenance schedule is, schedule an appointment with us online.