Oil Change New Bedford MA

An oil change is one of the most important routine maintenance jobs. It can keep your engine healthy and running well for a long time. When you need an oil change near New Bedford, MA, schedule service with Stateline Chrysler Jeep Dodge Ram.
What Does Engine Oil Do?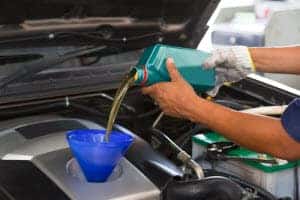 Oil lubricates the parts that make up your engine and helps keep them cool. Your engine has lots of moving parts. When machinery is hard at work, it can generate a lot of heat. Heat plus parts in motion can cause friction. Oil keeps your engine from over heating and eliminates friction from building up in between parts.
Why Do I Need an Oil Change?
After a while, oil starts to break down and lose its effectiveness. If you were to drive without enough oil or with old, overworked oil, it could cause problems for your engine. That's why getting regular oil changes is such an important part of your maintenance schedule.
How Often Do I Need an Oil Change?
Every vehicle is different. A compact sedan is likely going to have a different recommended maintenance schedule than a minivan or a pickup truck. However, there are some general guidelines for how often you should get an oil change.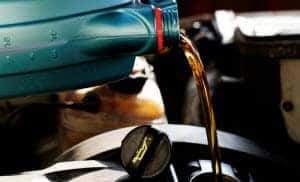 It's recommended that vehicles which run on conventional oil get an oil change every 3,000 miles or every three months. While conventional oil is natural, synthetic oil filters out most of the impurities and is designed to last longer. Most vehicles on the road today use synthetic oil. It requires an oil change every 7,500 miles or every six months.
Again, every vehicle is different. For the most accurate recommendation on when to schedule a maintenance appointment, check the maintenance schedule in your owner's manual or talk to a service technician.
Signs That You Need an Oil Change
It's ok if you aren't sure when your last oil change was. Your vehicle has a few ways of reminding you. The most common is your low oil pressure dashboard light. This looks like an old-fashioned oil can and will light up when you're low on oil or overdue for a change.
Since oil makes it easier for the parts of your engine to work, low or ineffective oil can cause your engine to start making a loud knocking sound as if the engine is working a lot harder than usual.
You can actually check your oil at home and see if you need to schedule an oil change. If you're comfortable popping the hood, look for the dipstick. When you pull it out, you should be able to see what color the oil is.
New oil pours easily and has a golden-brown color to it. Old oil looks like a thick, black sludge. If your dipstick is covered in dark liquid, it's time for an oil change.
Schedule an Oil Change near New Bedford, MA
If you've noticed any of the signs that you need an oil change or your maintenance schedule says you need an appointment, schedule service with Stateline Chrysler Jeep Dodge Ram. Our service department has a team of highly trained technicians who can help you take care of getting an oil change near New Bedford, MA.