Oil Change Somerset MA

To keep your vehicle running at its best, routine maintenance is a must. Certain parts will need to be replaced once they have experienced too much wear in order to have your car performing at its peak for many miles to come.
One vital component of your car that will need to be changed once in a while is your engine oil. When it comes time to finding a place that can do an oil change near Somerset, MA, Stateline CJDR has you covered!
About Somerset, MA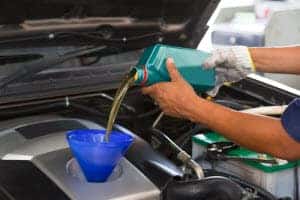 Somerset, MA, is a town with a tight-knit community that offers plenty to do. You can enjoy a day along the water at Pierce Beach or grab a bite at one of the many great restaurants around town. Cindy's is a great spot for a delicious breakfast and Ma Raffa's Somerset is perfect for traditional Italian dishes.
With all the places to see and things to do around Somerset, you want to make sure your engine oil is in great condition so your car can take you to wherever you want to go!
The Importance of Your Engine Oil
Your engine's oil is a crucial component of your vehicle's performance. Its main job is to lubricate the various moving parts of your engine. Engine oil allows those parts to freely move among each other and helps prevent them from becoming damaged by excessive friction.
The oil also helps cool your engine while it is running. When you are driving, your engine creates a lot of heat with all of those fast-moving parts. So, the oil helps dissipate the heat and will keep your engine at a safe temperature.
Overall, having enough clean oil in your car's engine will let it continue to run smoothly, safely, and efficiently.
Changing Your Oil Somerset MA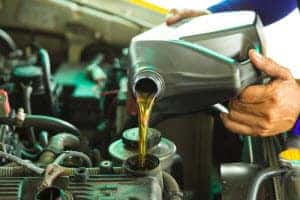 If you are due for an oil change, stop on by our service center at your convenience. With early bird hours and Saturday service, we make sure we will fit into your schedule. And while our technicians get to work changing the oil in your car, you can enjoy our free WiFi in our waiting area to get work done or just to stay entertained.
All the while, you will know that your car is in excellent care with our trained technicians. They will make sure they fill your vehicle up with the specific oil that it uses to keep the engine running the way it was designed.
Schedule an Appointment for Your Next Oil Change!
Whether a warning light appears on your dashboard or you think it is time to have the oil changed in your vehicle, you can schedule an appointment with us here at Stateline CJDR!
We will be able to change out your oil and put a clean filter in your car, so the engine continues to stay within its great condition. We can also help you figure out which type of oil your car takes, whether it is conventional or synthetic oil that is recommended for your model.
For a quick and professional oil change near Somerset, MA, schedule your service appointment today!