Sports Bars near Somerset MA

Football season is a great time of year. Game day brings everyone together. For a fun spot to meet up with your friends this season, head over to the one of the best bars to watch football near Somerset, MA.
Barrett's Alehouse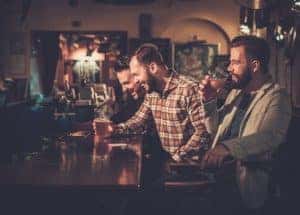 At Barrett's Alehouse, you can watch the game with your friends, then play some games to keep the fun going. This welcoming neighborhood bar features over 30 high-definition TVs and a large game room.
While you'll get a great view of the game in every direction, you can enjoy their craft beer list with two dozen beers on tap. They'll be the perfect compliment to their certified Angus burgers like the Portuguese burger with peppers, a fried egg, and linguicia-aioli.
If you decide to come in throughout the season, you can join their mug club. You'll get your own personal 20oz stein with your own club membership number on it.
After you've cheered on your team, you and your friends can enjoy their 3,600 square foot game room. It features over 40 classic arcade and party games like Pac-Man, Asteroids, and air hockey. You can even rent it out for your own private party.
They've always got great game day specials during the season too. For updates on what's on tap and their specials, follow Barrett's Alehouse on Facebook.
Saint James Irish Pub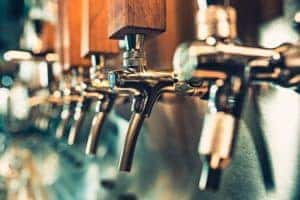 Looking for some classic wings for you game day meal? Then you'll love the specials and award-winning wings at Saint James Irish Pub.
This friendly pub will make you feel right at home with big screen TVs for game day and specials that'll keep you coming back in the offseason. They feature 60-cent wings all day, every day in a variety of sauces including Jameson BBQ, Buf-A-Que, and a Memphis dry rub.
You'll also get some of their signature twists on American classics like the Dubliner hotdog. It's packs two grilled hot dogs into a single bun with cheddar cheese and Jameson BBQ sauce.
There's great beer options too with 14 beers on draft including seasonal and local craft beers and traditional Irish favorites.
After the game you can celebrate your team's victory with some live music. They're always featuring great local music to bring people together. To see who's performing and what their specials are this week, follow Saint James Irish Pub on Facebook.
Scotties Pub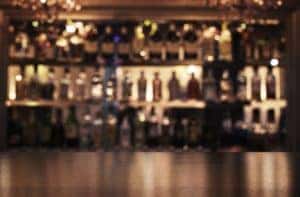 For lots of variety in your game day food, head over to Scottie's Pub. They've been grilling up their signature burgers and sandwiches to fans for over 10 years. As soon as you walk in, you'll see why their slogan is, "where friends are made."
With 30 HD TVs lining the walls, it's a place for fans to come together. Bring your friends or make some news ones and split one of their signature pizzas like the chicken Mozambique, chicken bacon alfredo, or the Scottie's Special with chourico, pepperoni, green peppers, and onions.
They've also got loaded specialty burgers like the Roma burger with pizza sauce, pepperoni, and parmesan, or Scottie's Burger Wrap with a beef patty, provolone cheese, onions, mushrooms, and BBQ sauce in a flour tortilla.
With lots of options on the menu and tons of TVs, fans of any team can come in and see their game or a PPV event. For news on their specials, follow Scottie's Pub on Facebook.
Game On
This season head over to one of best bars to watch football near Somerset, MA. All three feature a friendly staff, delicious food and beer, and a welcoming atmosphere that'll help you cheer on your team.