Volunteering near Somerset MA
Helping those in need is one of the best ways you can lend a hand and do something to improve your community. By volunteering for a cause that you care about, you'll both feel good and be able to make a difference. When you're looking for some place to help this season, check out one of the top places to volunteer near Somerset, MA.
The Animal Rescue League of Fall River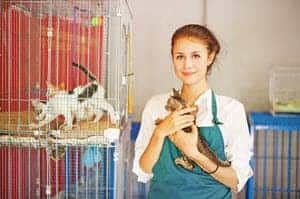 Everyone loves animals. Our furry friends provide us with companionship. Since 1914 the Animal Rescue League has been helping rescued dogs and cats find the right companions in homes throughout Massachusetts and Rhode Island.
This no-kill shelter saves hundreds of lives each year and calls the Faxon Animal Care & Adoption Center home. As a non-profit organization, volunteers are essential to helping them take care of their 4-legged guests.
You can help out in lots of ways around the shelter, including assisting with animal socializing. This allows the animals to become well-adjusted and ready for adoption. We also have volunteers working the front desk and calling back families who have recently adopted pets to see how things are going.
The shelter also has frequent events for fundraising. To learn more about volunteering and fundraising events, follow the Animal Rescue League of Fall River on Facebook.
Children's Advocacy Center of Bristol County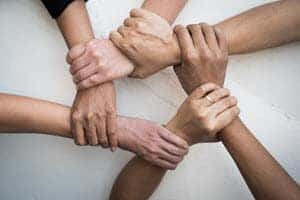 The Children's Advocacy Center of Bristol County is committed to helping children and families who have had to suffer through violence, trauma, and abuse. Since they first opened their doors in 2007, their dedicated staff has helped over 5,000 children.
They do this by working with local law enforcement, a network of community-based agencies, and educating families on sexual abuse and violence.
As a vital non-profit organization, they rely on donations and volunteers to run some of the essential parts of their operation. You can always make a donation or volunteer at one of their many fundraisers. Plus, there's lots of maintenance that needs to be done and donations to organize around the shelter.
For news on their fundraisers and more information on how to get involved as a volunteer, follow them on Facebook.
Citizens for Citizens
Since 1965 Citizens for Citizens has made it their mission to assist low-income families and individuals with working their way out of financial hardship and establishing a plan towards stability.
Today they assist over 42,000 homes in the Fall River area every year by helping them get on a path to self-sufficiency. They achieve this through essential programs that focus on health, emergency food and shelter, tax preparation, and programs aimed at both seniors and youths.
With so many important resources and programs available, they're always in need of generous volunteers. Follow Citizens for Citizens on Facebook to learn more about each program and how you can join their team.
Volunteer Opportunities near Somerset MA
Each one of the top places to volunteer near Somerset, MA, provides you with a terrific opportunity to help those in less fortunate in your community. Whether it's animals, children, or families, working with these organizations lets you help some one move towards a safe and stable future.