---
Your favorite sun-bathing spot along Mount Hope Bay is calling. The WWII naval vessels at Battleship Cove are waiting for you to explore them. The Lizzie Borden House Bed & Breakfast and Museum holds the spooky stories and mysteries you've yet to discover.
All of this and more is available for you to experience after you stop by Stateline Chrysler Jeep Dodge Ram (CJDR) for your next ride. We'll get you on the road to all your favorite attractions, especially if you're considering the Jeep Wrangler vs. Toyota FJ Cruiser. Learn about them here and decide which one excites you more. Then, visit our dealer near Somerset, New Bedford, and Fall River, MA, for a test drive.
---
Dynamic Powertrains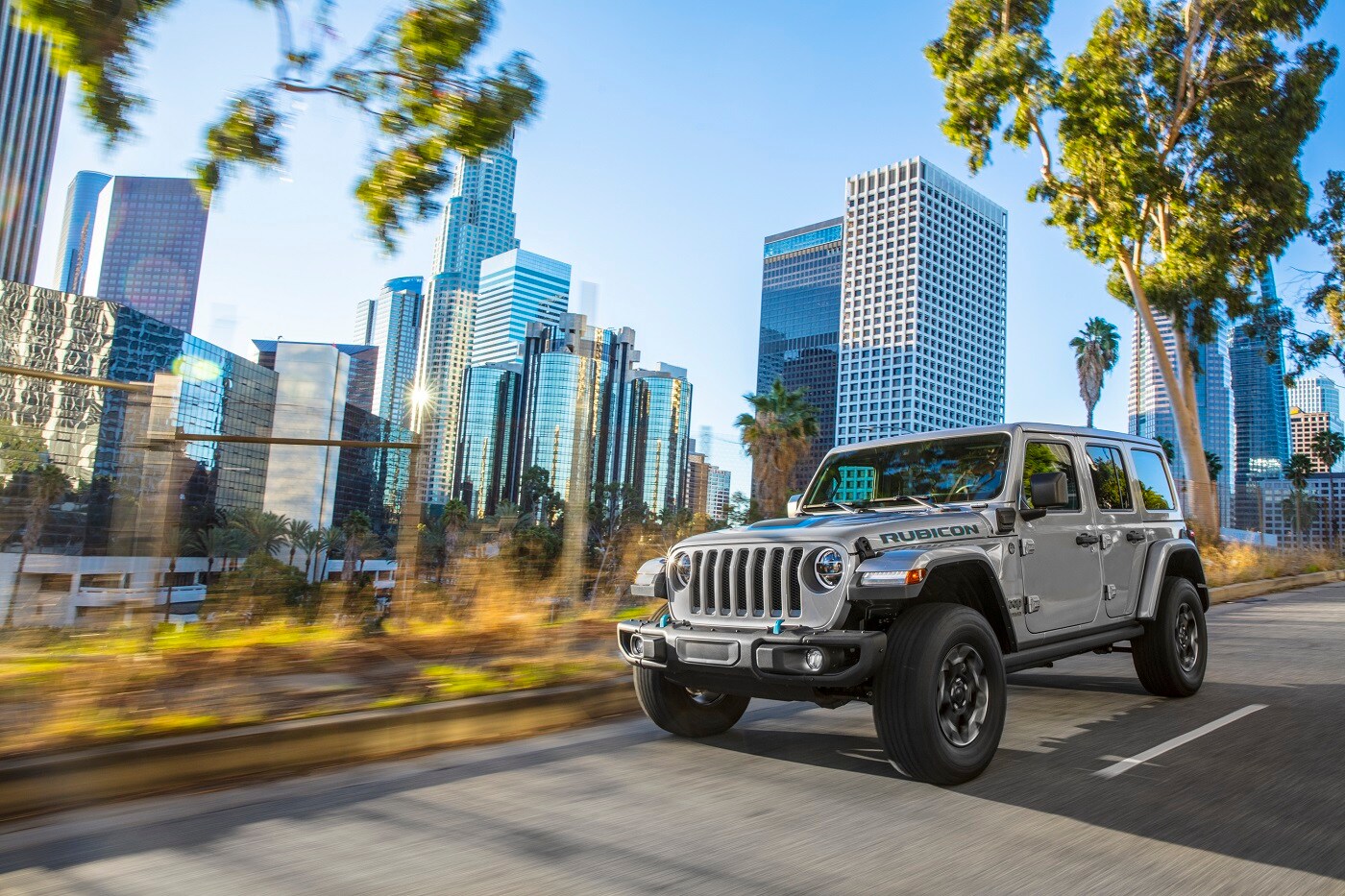 With durable and dynamic engines, the Jeep Wrangler and the Toyota FJ Cruiser can tackle local roadways, the countryside, and take you on an off-road adventure. Each one offers impressive capabilities, but the 2022 Jeep Wrangler wins in a test of strength.
The FJ Cruiser comes with a maximum available 4-liter V6 engine and has available 4-wheel drive. It can generate up to 260 horsepower and has a maximum payload capacity of 1,251 pounds. That's more than enough for carrying moderate loads and navigating challenging terrain.
However, the Jeep Wrangler really lives up to its name because its engine gives it the power to truly tussle with the environment and come out on top. It has a maximum available 6.4-liter V8 engine and can generate up to 470 horsepower. Plus, with its maximum payload capacity of 1,351 pounds, you can bring a bit more gear along for the ride.
---
Tech to Keep You Entertained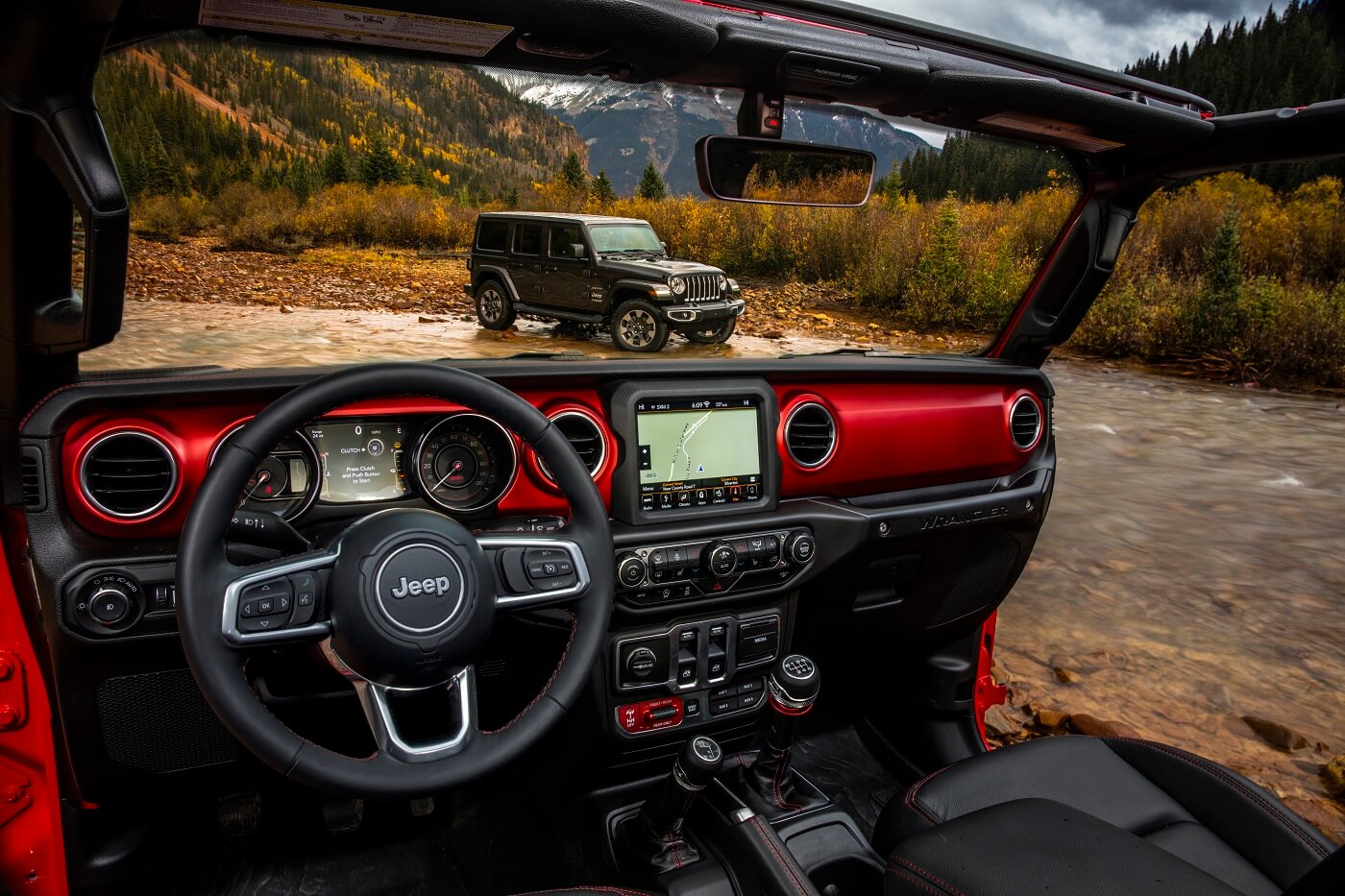 Surely, what lies on the road before you will be the most exciting aspect of your experiences behind the wheel. However, both the Wrangler and the FJ Cruiser offer some interior creature comforts to keep you entertained.
Each one comes satellite radio ready. This will give you access to over 150 targeted channels delivering music from myriad genres, sports reporting, news, podcasts, and more. Listen to everything from your favorite rock band to advice on how to cook the tastiest steak when you get back home!
In addition to these features, the Wrangler comes standard with voice-activated audio control. This will give you the power to easily raise or lower the volume without taking your hands off the wheel so you can enjoy your entertainment without distraction.
---
Safety at Every Turn
When it comes to safety, the Wrangler and the FJ Cruiser will have you covered with tools that provide maximum stability on the road, security from theft, and braking interventions in case you encounter an unexpected hazard. Each models comes standard with:
Brake assist
Electronic Stability Control
Engine immobilizer to prevent theft
Besides all this, the Wrangler offers a full suite of driver-assisting features the FJ Cruiser does not have. It has available Blind Spot Monitoring, Adaptive Cruise Control, and Forward Collision Warning among a slew of other tools.
When you're behind the wheel of a Wrangler, there are just as many safety measures taken to ensure your security as there are features that make your Jeep powerful and fun to drive.
---
Check Put the Jeep Wrangler vs Toyota FJ Cruiser
In a comparison of the Jeep Wrangler vs. Toyota FJ Cruiser, it's easy to see why the Wrangler is our favorite. When you visit us at Stateline CJDR, we think you'll agree. You won't regret making it your number one road companion around Somerset, New Bedford, or Fall River, Massachusetts.
Contact us now to schedule your test drive!
---