If you're a driver in the Somerset, New Bedford, or Fall River, Massachusetts, area searching for an oil change near me, you've come to the right place.
At Stateline Chrysler Jeep Dodge Ram (CJDR), we have a state-of-the-art service center that can handle all your car service needs, especially ones as important as oil changes.
Keep reading to learn more about oil changes and why they're so important. Schedule your next oil change with us today!
Oil Change near New Bedford MA
Oil Change near Somerset MA
---
How Important Are Oil Changes?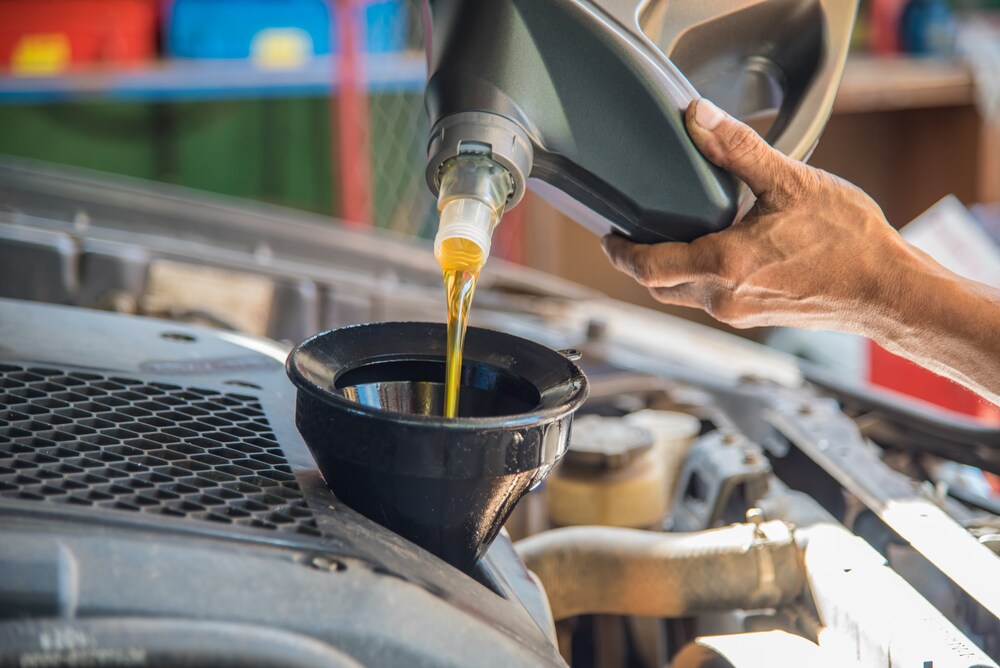 In a word: very. Motor oil serves three important functions for your engine:
It lubricates moving parts, helping prevent excess friction.
It cools engine components, helping prevent overheating.
It picks up dirt from your engine, helping keep your engine components clear of potentially damaging debris.
As you drive, your engine oil works hard, but it gets less effective over time, degrading in the heat and getting clogged with dirt. Make sure you have fresh oil to keep your car running in good order.
---
How Do I Know if I Need an Oil Change?
There are a few factors that affect how often your vehicle needs an oil change, but a general rule of thumb is to get it done about twice a year.
Here are some signals that your vehicle may need an oil change soon:
Lower fuel efficiency
Burning smell
Dark exhaust fumes
How Do I Check My Oil?
Luckily, checking your engine's oil is easy to do yourself.
Park and turn off your car, then pop the hood. Pull out the oil dipstick and wipe it clean with a rag or paper towels, and pop the dipstick back in. Pull it out again, and inspect the oil.
If the oil is below the fill line marker on the dipstick, you need to add new oil. In addition, if the oil is dark and sludgy, it's old and needs to be replaced. On the other hand, if your car's oil is smooth and amber colored and reaches the fill line on the dipstick, it's still healthy and does not need to be replaced yet.
When it's time for an oil change, come to our service center! We make it easy to schedule service online.
---
Schedule an Oil Change near You Today!
At Stateline CJDR, we're proud to serve drivers near the Somerset, New Bedford, and Fall River, MA, areas. Our certified technicians know your car inside and out, and they're on hand for anything your car needs.
Schedule service online today!